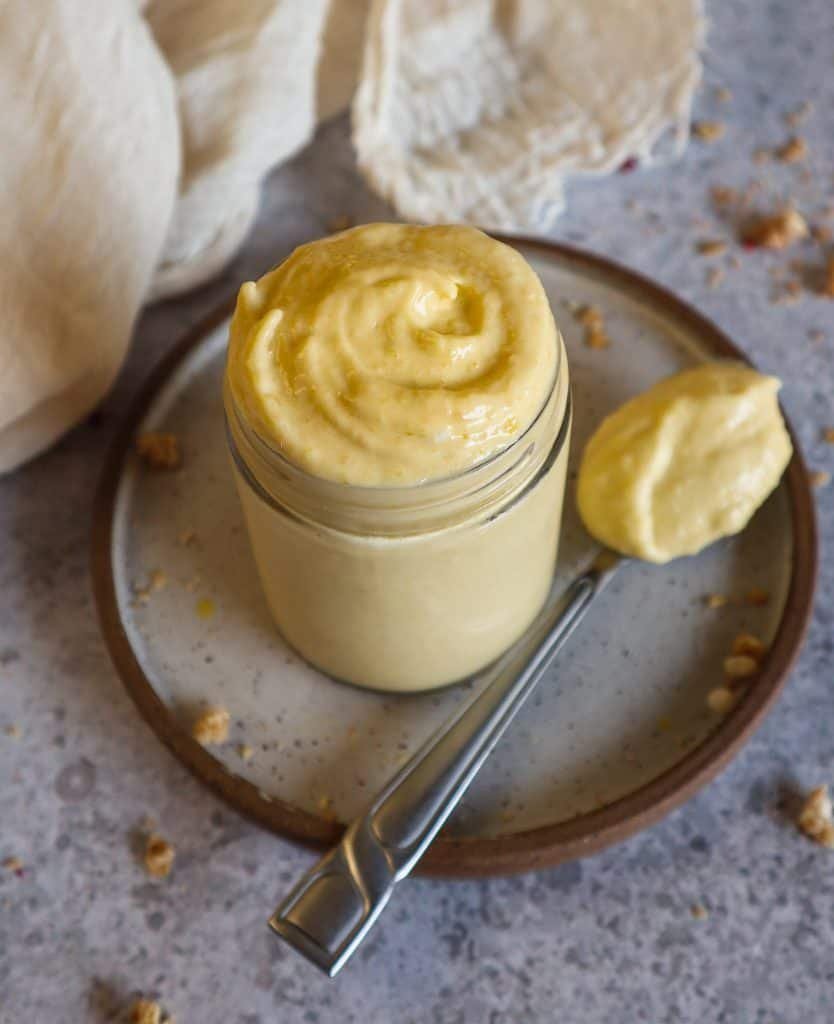 This vegan mango pudding is the best summer dessert you'll get your hands on! It is perfectly sweet, creamy, fluffy and fruity. This vegan mango dessert is low in sugar but high in protein, making it a great choice for those that are watching their blood sugar or just want a healthy, high-protein snack.
This mango pudding was inspired by chocolate pudding/mousse. Chocolate pudding is one of my absolute favorite desserts because of the texture, and of course chocolate! This pudding is very mousse-like because the texture is so fluffy and light. I wanted to make a summer version of "chocolate mousse" and what better fruit than mango, right? If making this recipe, I recommend making a large enough batch to have at least 3-4 times that week because you will want to have it more than once!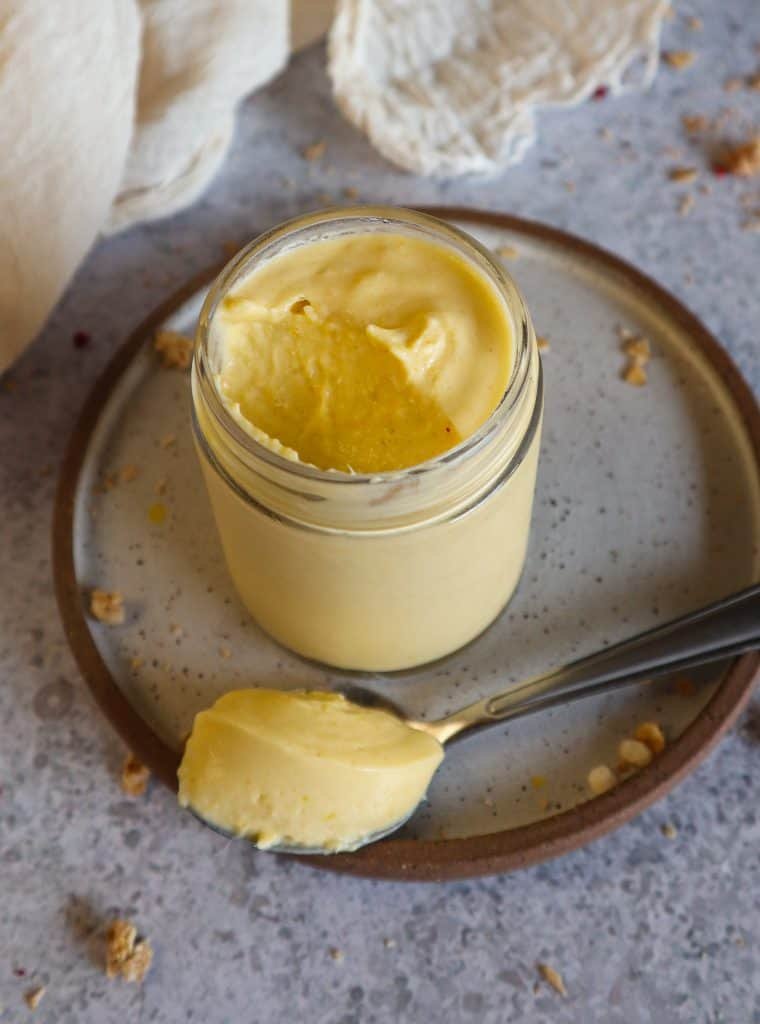 Vegan Mango Pudding Ingredients
You will only need 5 main ingredients to make this delicious treat:
Mango, silken tofu, coconut cream, maple syrup, and agar-agar.
Mango: I typically use thawed-out frozen mango because it's more convenient and equally as sweet. Fresh mango usually has a bolder color so if you are looking to make a bright yellow/orange dessert, use fresh mango.
Silken tofu: Silken tofu makes for a smoother product. The texture with regular or firm tofu will be too "tofu-y" if that makes sense, haha. Silken tofu has the perfect texture for pudding or mousse.
Coconut cream: If buying canned coconut cream, take only the solid part of the coconut cream and beat it with a mixer or a whisk until it is thick and fluffy.
Agar-agar: OKAY so this is a big one. I have tried using cornstarch, arrowroot powder and nothing makes the thick texture like agar. If you want a creamy, Yoplait yogurt-like consistency you can use arrowroot powder instead. If you want a thicker, pudding, mousse or greek yogurt-like texture, agar is your best friend! Agag-agar can be found in whole foods by the seaweed and sushi ingredients. I thought it would be in the baking section but.. no.
Agar-agar forms a gel-like texture very quickly so make sure you work fast when mixing everything together.
Maple syrup: You don't need too much of this but I highly recommend using at least 2 tablespoons for the entire batch. It balanced out the tofu taste, trust me on this one! However, if your palette is not a fan of sweets you can try 1 tablespoon or omit it completely.
Mango Pudding Toppings
I personally love adding a good crunch to it! My favorite granola from Bakery on Main is the perfect choice for this one. They have many flavors but for a fruity profile, I recommend the White Chip Rasberry Swirl.
You can also add fresh fruit, coconut flakes, chia seeds, pumpkin seeds and more!
Try my other pudding recipes:
Print
Vegan Mango Pudding
---
Author:

Total Time:

15

Yield:

4

1

x

Diet:

Vegan
Description
This vegan mango pudding is the best summer dessert you will ever get your hands on! It's perfectly sweet, creamy, fluffy, and a bit tart. This dessert is low in sugar but high in protein, making it a great option for those who are watching their blood sugar or just want a healthy high-protein snack.
---
1 1/2 cup

mango chunks

8 oz

silky tofu (1/2 packet or

454 g

)

3/4 cup

coconut cream, whipped

3 teaspoons

of agar-agar

2 tablespoons

maple syrup
Optional Ingredients:
Main granola bakery
Blueberries
Fresh mango
---
Instructions
Whip the coconut cream and reserve. Beat with a hand mixer.
Add mango chunks, maple syrup, and silky tofu to a blender and blend until silky smooth.
Turn a small saucepan over medium heat and turn about 1/2 cup of the mango puree until it comes to a simmer. Add the agar, stir, and simmer for 1 minute (stir constantly).
Add the agar mixture to the rest of the mango / tofu puree immediately and stir to avoid lumps.
Add whipped coconut cream to the mango mixture right after. Gently fold in and stir until well combined.
Pour the mixture into small glass containers and refrigerate for 2-3 hours minimum or overnight. Serve and enjoy with granola and red berries!
Prep Time:

10

Cook Time:

5

Category:

Dessert